Roller Linear Guide LGD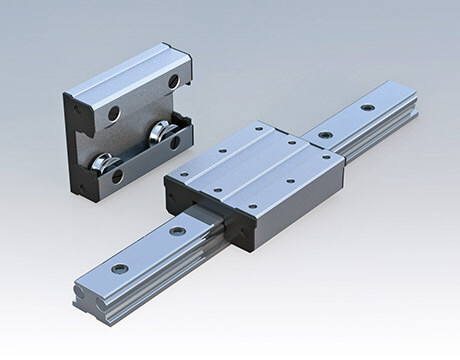 LGD Standard type (dust-proof)
4 roller bearings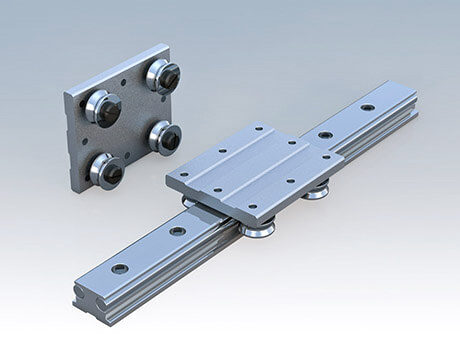 LGD12E Economy type
4 roller bearings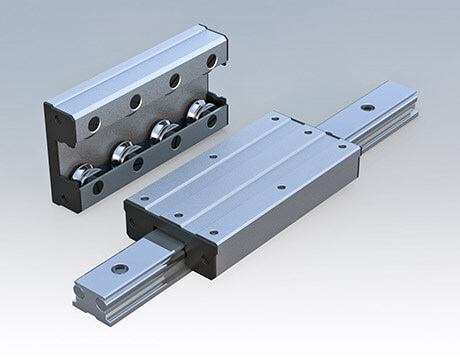 LGD12XL Heavy load type (dust-proof)
8 roller bearings
Linear guide is consisted of Block, Rail, Rolling elements, Retainer, Seal, Recirculator etc. Using rolling elements, such as balls or rollers between the rail and block, the linear guide can achieve high precision linear motion.
Roller Linear Guide Type
LGD Standard type, LGD12E Economy type.
LGD12XL Heavy load type, Contains 8 roller bearings.

Product No
Dynamic Load Rating
C (kgf)
Static Load Rating
C0 (kgf)
Allowable Static Torque
Weight
To
kgf-m
Tx
kgf-m
Ty
kgf-m
Block
kg
Track Rail
kg/m
LGD
140
230
4.3
3.2
3.8
0.36
3.2
LGD-XL
290
460
8.7
11.2
13.6
0.86
3.2
Specifications
Size : 20mm, 25mm, 30mm, 35mm, 40mm, 45mm, 50mm
Production according to customer's request, block and rail assembled for the shipping.
Characteristic: Heavy load, low noise, high speed, high accuracy, Normally used for machining center, grinding machinery, heavy machinery etc.